So you bought a house, congratulations! That home you just purchased is an investment worth having. Make sure you keep it in tip-top condition always so you can enjoy it for many, many years.
One way to preserve its beauty and value is to keep its exterior surfaces protected from its two worst enemies: sun and rain. One way to do just that is through exterior painting.
This also means the application of the right kind of paint by the best painting professionals.
Advanced Painting has your back when it comes to keeping your home in pristine condition. We provide interior and exterior painting services for any size and type of residential property in Sydney.
Get to know what exterior paintwork entails so you can better appreciate what this home improvement project provides to you and your investment.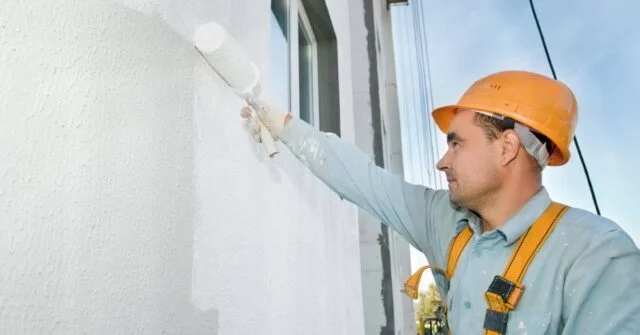 Why Paint Or Repaint Your Property's Exterior
Your property's exterior surfaces are exposed to sunlight and moisture.
To ensure the outdoor surfaces of your home are not damaged by UV rays, excessive water, and extreme temperature we need to protect them.
Also, you want to keep the outside continuously looking good. Finally, you need to make sure the outside of your home functions as it should. How do you do this? With paint of course.
A coat of colour may also be all that's needed to increase the value of your property should you be interested in selling it. If not it will surely increase your standard of living as you gain house pride.
Getting your home's exteriors freshened up with a coat of paint is a relatively easy and inexpensive project to get into.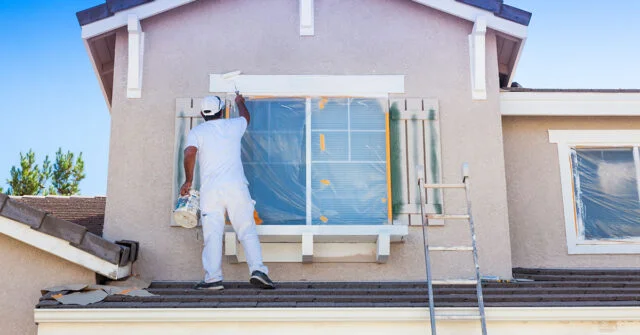 Exterior House Paintwork Costing
How much will it cost you to paint the exterior of your house in Sydney?
The team of professional painters at Advanced Painting factors in several things when pricing a paint job for residential property exteriors. The following are the usual factors we take into account:
Ease of access
Need for scaffolding
Exterior fascias that would require separate treatment
Exterior wall material and texture
Elaborate painting techniques are required for specific areas such as guttering, eaves, window sills, wrought iron, latticework, etc.
Amount of tones or colours to be used
Dominant weather conditions in the property's area
Prep work required / condition of surfaces
Typical Sydney prices see the exterior painting of brickwork ranging from $15 to $45 per square metre while surfaces in timber are priced from $12 to $60.
Given this, expect to pay around $3,500 for a 1-storey, 3-bedroom house for exterior painting.
Painting of the roof, although part of a home's exterior, is usually priced separately.
This is because roofing comes in different materials that would require a more detailed surface preparation depending also on the condition
Roof paint also requires the use of paint specifically made for roofing materials like tile, terracotta, metal or even rusty metals.
Competitively Priced Sydney Exterior House Painting
Ask us for a quote today. You'll see just how inexpensive it is for you to revamp your home's exterior through Advanced Painting.
Feel free to provide us with as much information as possible so we can give you a more detailed and accurate quotation. In our quote we will let you know the kind and brand of paint we will use.
We will also advise on the number of coats, the prep work to be done and all the other painting-related tasks to be performed.
We have a team of fully licensed and insured painters who are highly skilled in tackling any size of residential painting work.
Our team only use leading paint brands and the best painting supplies to ensure we deliver a clean, smooth and flawless finish.
With Advanced Painting, you'll get the best value for your money. We transform your property's look, feel, and value with just a fresh and flawless coat of high-quality paint.