Painters Ku-ring-gai
Professional Painters
20+ Years Experience
5 Year Warranty
Advanced Painting is Sydney's leading interior & exterior painters.
Get Free Quote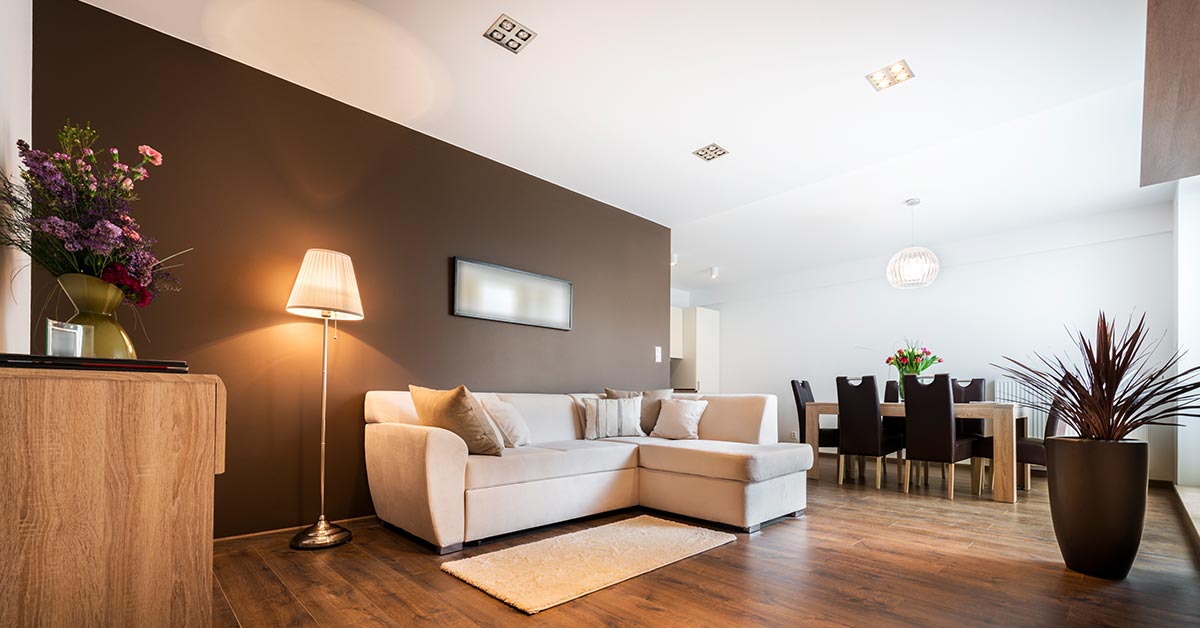 Ku-ring-gai Painting Professionals
Welcome to Advanced Painting, your trusted painting company servicing the entire area of Sydney, NSW, including the beautiful region of Ku-ring-gai.
We take pride in offering top-notch painting services that cater to the unique architectural styles and requirements of your home or commercial property.
Read on to learn more about our services and why we're the best choice for your Ku-ring-gai painting project.
We service all suburbs, including:
Professional House Painting Services in Ku-ring-gai
At Advanced Painting, we specialize in a range of house painting services designed to transform your Ku-ring-gai home.
Our professional team is dedicated to providing exceptional results that exceed your expectations. Our main services include:
Quality Interior Painting
Our experienced painters are skilled in delivering impeccable interior painting that breathes new life into your living spaces.
From walls to ceilings, doors, and trim, we pay attention to every detail and ensure a flawless finish.
Expert Exterior Painting
Enhance your home's curb appeal with our exceptional exterior painting services.
We use high-quality, weather-resistant paints and professional techniques to ensure a long-lasting finish that protects your home from the elements.
Decorative Painting and Finishing
Add a touch of sophistication to your Ku-ring-gai home with our decorative painting and finishing services.
Our skilled painters can create custom finishes, faux effects, and more to elevate your home's aesthetics.
Why Choose Advanced Painting for Your Ku-ring-gai Home
When it comes to painting your Ku-ring-gai home, you deserve the best. Here's why Advanced Painting should be your top choice:
Experienced and Skilled Painters
Our team of professional painters is highly trained and experienced, ensuring quality workmanship and customer satisfaction for every project.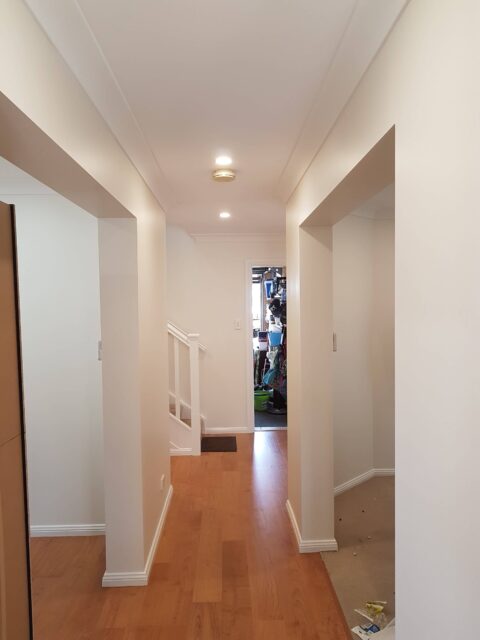 Superior Quality Materials and Techniques
We use only the finest quality paints, materials, and techniques to ensure a stunning, long-lasting finish for your home.
Customer Satisfaction Guaranteed
Your satisfaction is our top priority. We work closely with you throughout the project, addressing any concerns and ensuring you are thrilled with the final result.
Ku-ring-gai's Unique Architectural Styles
Located in Sydney's Upper North Shore, Ku-ring-gai boasts a variety of architectural styles, from charming Federation homes to sleek, contemporary residences. Here are some of the styles you'll find in this region:
Federation Homes
Characterized by ornate detailing, leadlight windows, and high ceilings, Federation homes are a prominent feature of Ku-ring-gai's streetscapes.
Our painters are skilled in preserving and enhancing these historical gems.
Contemporary Architecture
Modern, minimalist homes are becoming increasingly popular in Ku-ring-gai.
Our painters are experienced in working with a range of contemporary materials and finishes, ensuring a stylish and cohesive result.
Heritage-listed Buildings
Ku-ring-gai is home to several heritage-listed properties. Our team is knowledgeable in the specific requirements and techniques needed to preserve and restore these treasured buildings.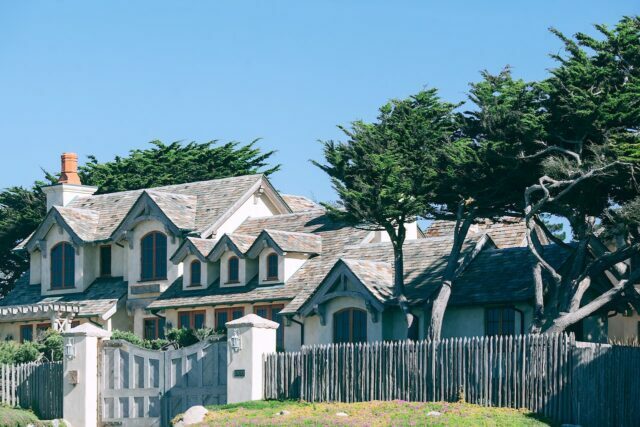 Local Landmarks and Attractions in Ku-ring-gai
Ku-ring-gai is a vibrant region with a rich history and picturesque natural landscapes. Some of the notable landmarks and attractions in the area include:
Ku-ring-gai Chase National Park
This stunning national park offers a mix of bushland, waterways, and Aboriginal heritage sites, making it a popular destination for both locals and visitors alike.
Here you can enjoy bushwalking, picnicking, or simply take in the breathtaking views.
Gordon Station
Gordon Station is a major transport hub in Ku-ring-gai, providing convenient access to Sydney's CBD and other suburbs.
The station itself is an important historical landmark, showcasing early 20th-century railway architecture.
St Ives Shopping Village
Located in the heart of Ku-ring-gai, St Ives Shopping Village offers a diverse range of shops, cafes, and services for locals to enjoy.
It's the perfect spot for a leisurely day of shopping or catching up with friends over coffee.
Demographics and Lifestyle in Ku-ring-gai
Understanding the demographics and lifestyle of Ku-ring-gai helps us better cater to the specific needs and preferences of our clients. Here's an overview of the region: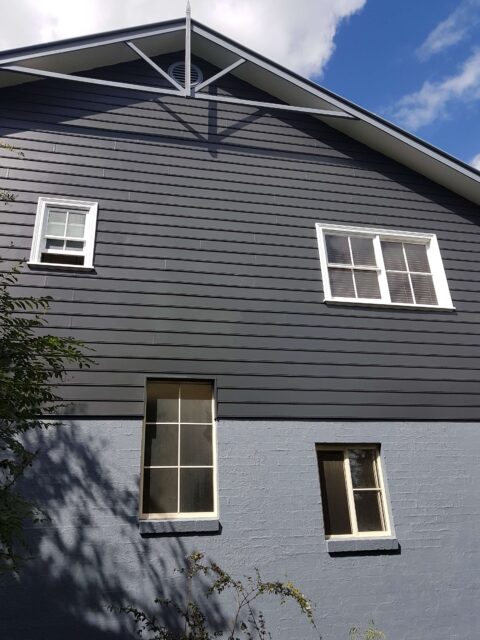 Population and Age Profile
Ku-ring-gai has a diverse population, with a mix of families, professionals, and retirees. The area is known for its strong sense of community and family-friendly atmosphere.
Education and Employment
The region boasts numerous high-quality schools, making it an attractive choice for families.
A high percentage of residents hold professional or managerial positions, and many perform the daily commute into Sydney's CBD for work.
Local Community and Amenities
Ku-ring-gai offers a wealth of amenities, including parks, sports facilities, and cultural institutions. Residents enjoy a high quality of life and easy access to the city while still being surrounded by nature.
Our Painting Process for Ku-ring-gai Homes
We follow a meticulous painting process to ensure a stunning and long-lasting result for your Ku-ring-gai home:
Consultation and Quotation
We start with a thorough consultation to understand your needs, preferences, and budget. We then provide a detailed, transparent quote for your project.
Surface Preparation
Proper surface preparation is key to a flawless finish. Our team takes the time to clean, repair, and prime all surfaces before applying any paint.
Colour Selection and Design
Our expert colour consultants will guide you through the process of choosing the perfect colour scheme and design elements for your home.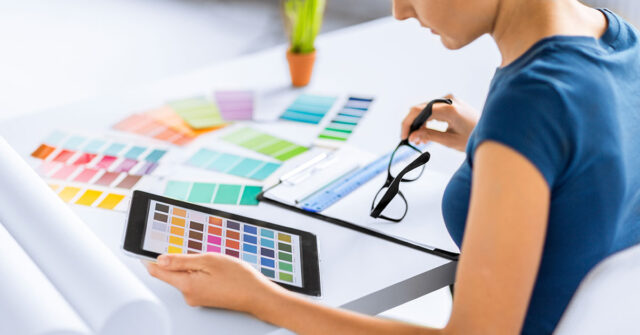 Painting and Finishing
Our skilled painters use the best techniques and materials to create a stunning, professional finish that will stand the test of time.
Project Completion and Cleanup
Once the painting is complete, we thoroughly clean up the work area, leaving your home spotless and ready for you to enjoy.
Other Services Offered in Ku-ring-gai
While our main focus is on residential painting, we also offer the following services to clients in the Ku-ring-gai area:
Commercial Painting Services
We understand the unique requirements of commercial properties and provide tailored painting solutions to enhance your business's image.
Our team works efficiently to minimize disruption to your daily operations.
Strata Painting Services
Advanced Painting also offers strata painting services for multi-unit residential and commercial complexes.
We work closely with strata managers and property owners to deliver outstanding results that enhance the appearance and value of your property.
Contact Advanced Painting for Your Ku-ring-gai Project
Ready to transform your Ku-ring-gai property with our exceptional painting services? Get in touch with us today to discuss your project and request a free quote:
Contact us today to schedule a no-obligation consultation and receive a detailed quote for your painting project.
We'll assess your needs and provide a personalized solution that fits your budget and requirements.