Interior Painting
Professional Painters
20+ Years Experience
5 Year Warranty
Advanced Painting is Sydney's leading interior & exterior painters.
Get Free Quote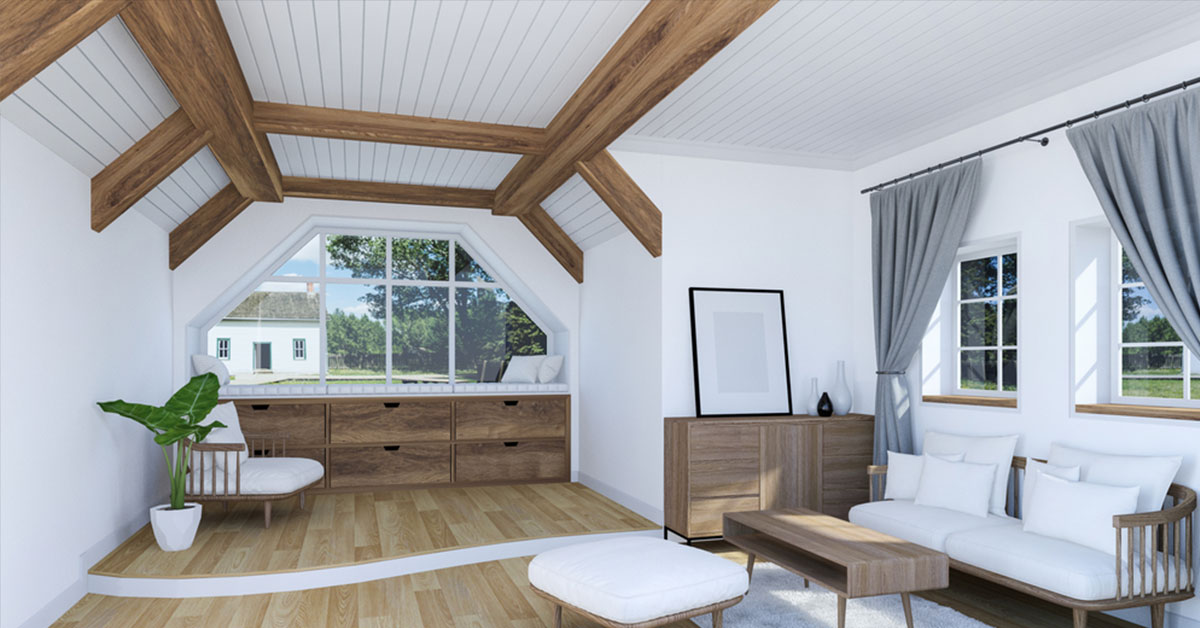 Sydney's Best Interior Painting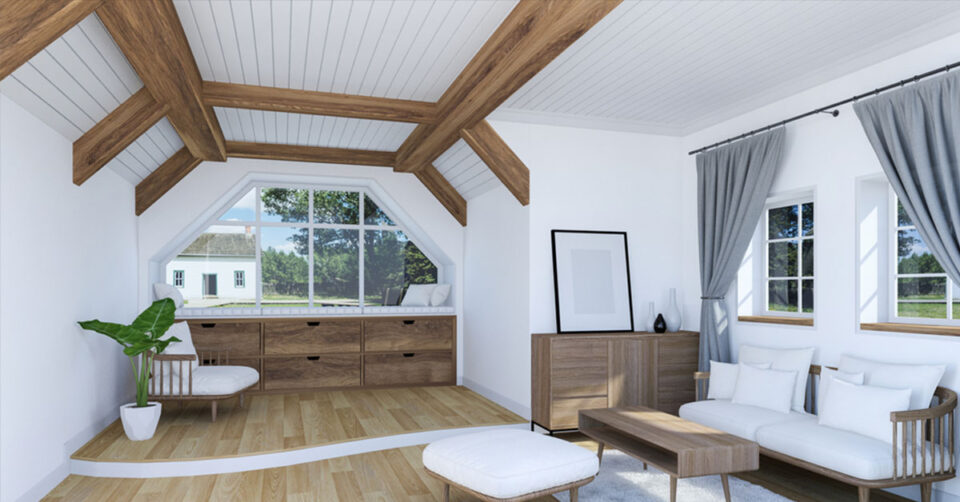 Advanced Painting is a professional painting company servicing the entire area of Sydney, NSW.
Our experienced team of interior painters is dedicated to transforming your spaces with exceptional workmanship, attention to detail, and high-quality materials.
Read on as we will explore our services, processes, and commitment to customer satisfaction.
Why Choose Advanced Painting
When it comes to interior painting, Advanced Painting stands out among the competition for several key reasons.
Our expertise, quality materials, and customer-focused approach make us the ideal choice for your next project.
Experience and Expertise
Our team of skilled painters has years of experience working on a wide range of projects, from residential homes to commercial spaces and heritage buildings.
We are well-versed in the latest painting techniques and industry best practices, ensuring a flawless finish every time.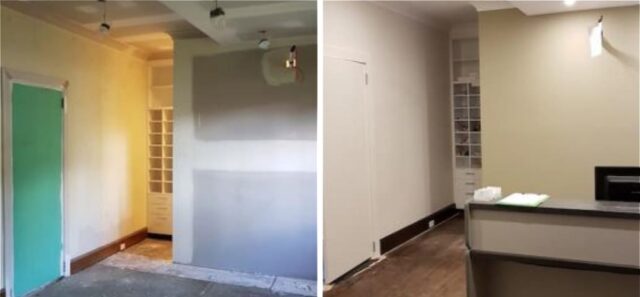 Quality Materials and Techniques
At Advanced Painting, we only use top-quality paints and materials to guarantee long-lasting, beautiful results.
Our professional painters are trained in various application techniques, including brush, roller, and spray painting, to provide the perfect finish for every surface.
Customer Satisfaction Guarantee
Your satisfaction is our top priority. We work closely with you throughout the process, from initial consultation to project completion, to ensure we meet and exceed your expectations.
Our commitment to quality and excellent customer service has earned us a reputation as one of Sydney's premier painting companies.
Professional Team
Our team of interior painters is not only skilled but also professional and courteous. We respect your property and take care to minimize disruptions while working on your project.
You can trust us to deliver outstanding results with minimal fuss.
Competitive Pricing
We believe in providing exceptional value for our clients, which is why our pricing is both competitive and transparent. We offer detailed, itemized quotes to ensure you know exactly what you're paying for.
Our Interior Painting Services
We offer a comprehensive range of interior painting services to suit your specific needs. Whether you're looking to refresh your home or revamp a commercial space, our team is ready to help.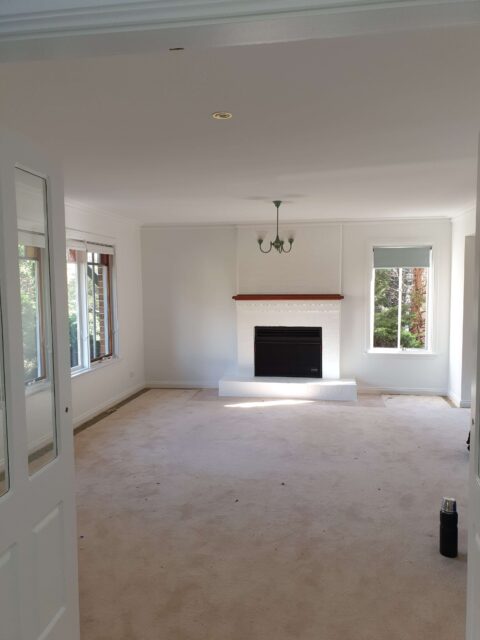 Residential Painting
Our expert residential painting services cover everything from single rooms to entire homes.
We work with you to select the perfect colours and finishes for your space, ensuring a result that reflects your personal style and enhances the overall aesthetic of your home.
Commercial Painting
Advanced Painting understands the unique challenges of commercial projects, such as tight timelines and the need to minimize disruptions.
We have the expertise and resources to handle commercial painting jobs of all sizes, from offices to retail spaces and everything in between.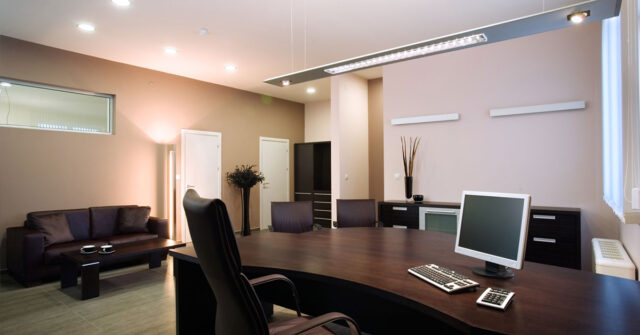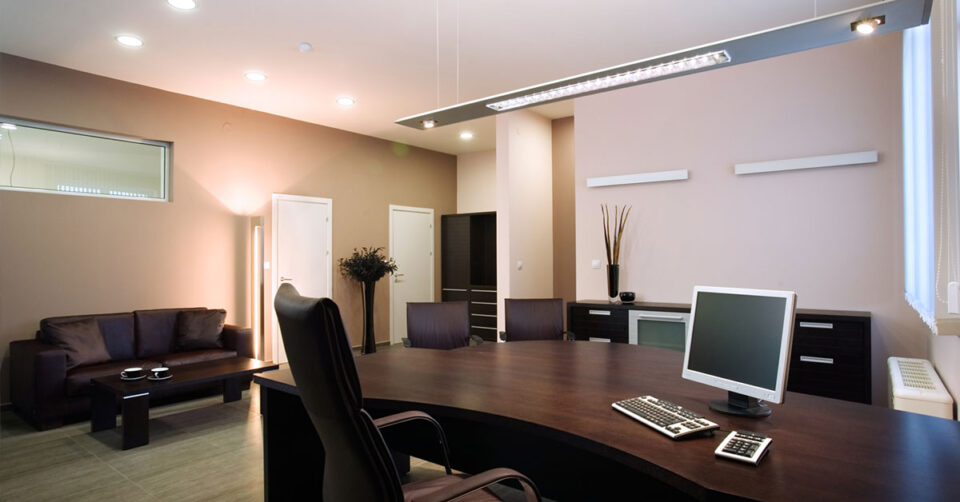 Strata Painting
Our strata painting services cater to multi-unit residential complexes, delivering consistent, high-quality results across all common areas and individual units.
We work closely with strata managers and owners to ensure a seamless and efficient painting process.
Heritage Buildings
Preserving the historic charm of heritage buildings requires specialized knowledge and skill.
Our team has extensive experience in restoring and repainting heritage properties, using traditional techniques and materials to maintain their unique character.
Speciality Finishes
Advanced Painting offers a range of specialty finishes to elevate your interior spaces.
From decorative textures and patterns to faux finishes that mimic the appearance of natural materials, our team can create stunning, one-of-a-kind surfaces tailored to your design preferences.
Interior Spaces and Surfaces
At Advanced Painting, we understand that each room and surface has its unique requirements and challenges.
Our team is well-equipped to handle a wide variety of interior spaces and surfaces, ensuring a flawless finish every time.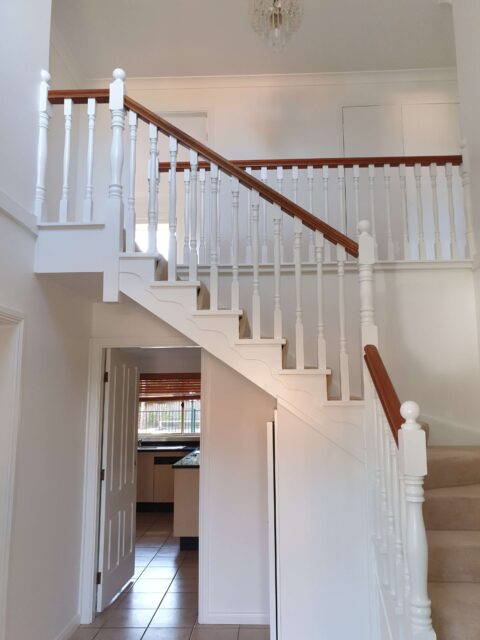 Living Rooms and Bedrooms
We provide expert painting services for living rooms and bedrooms, ensuring a cozy and inviting atmosphere.
From walls to ceilings and everything in between, our team pays close attention to detail to create the perfect backdrop for your personal sanctuary.
Kitchens and Bathrooms
Kitchens and bathrooms require durable and moisture-resistant paint finishes to withstand daily wear and tear.
Our team uses high-quality, waterproof paints and proper preparation techniques to ensure a long-lasting and attractive result.
Hallways and Staircases
Hallways and staircases are high-traffic areas that demand special attention.
Our team of interior painters will expertly apply durable, high-quality paint to ensure these spaces remain fresh and clean-looking for years to come.
Doors and Windows
Doors and windows are essential features that can significantly impact the overall appearance of your space.
Our team carefully prepares and paints these surfaces, ensuring a smooth, even finish that highlights their architectural details.
Trims and Skirting Boards
Trims and skirting boards require precision and attention to detail to achieve a professional result.
Our painters are skilled in working with these intricate surfaces, ensuring a clean, crisp finish that complements your walls and ceilings.
Ceilings and Walls
Ceilings and walls form the canvas for your interior design.
Our team expertly applies paint to these surfaces, using proper techniques and high-quality materials to achieve a smooth, flawless finish that enhances your space.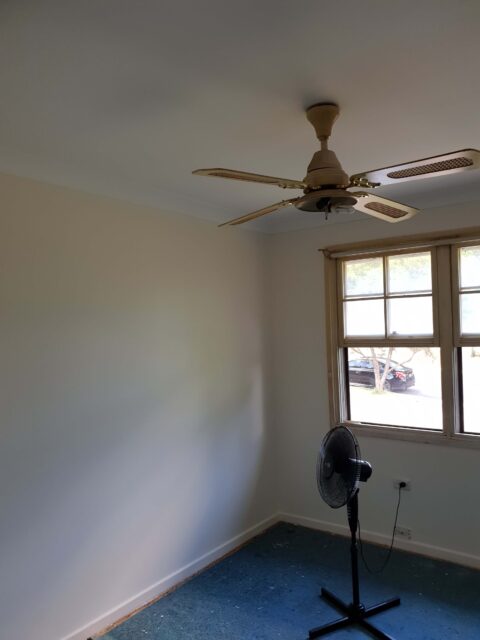 Interior Painting Process
Our interior painting process is designed to deliver exceptional results while minimizing disruptions to your daily routine.
From consultation to final inspection, we are committed to your satisfaction every step of the way.
Consultation and Quote
Our process begins with a thorough consultation to discuss your project requirements and preferences.
We then provide you with a detailed, itemized quote to ensure complete transparency and a clear understanding of the project scope.
Colour Selection and Design Assistance
Choosing the right colours and finishes can be daunting, but our team is here to help.
We offer expert advice on colour selection and design, ensuring your space reflects your personal style and complements your existing decor.
Preparation and Repairs
Proper surface preparation is crucial for a long-lasting, beautiful result.
Our team carefully prepares your walls, ceilings, and other surfaces, addressing any imperfections and ensuring a smooth, even canvas for painting.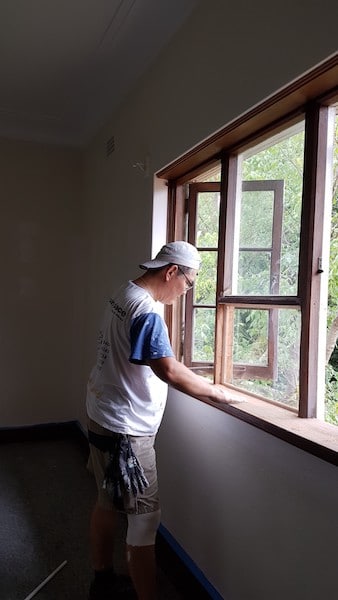 Painting and Finishing
Our skilled painters apply paint using the most appropriate techniques for each surface, ensuring a flawless finish.
We take great care to protect your furniture and belongings and work efficiently to minimize disruptions.
Cleanup and Inspection
Once the painting is complete, we thoroughly clean up our work area, leaving your space as clean as we found it. We then conduct a final inspection with you to ensure your complete satisfaction with our work.
Health and Safety
At Advanced Painting, we prioritize the health and safety of our clients and team members.
We adhere to strict safety guidelines and use environmentally friendly products to minimize potential hazards and ensure a safe work environment.
Environmentally Friendly Paints
We use high-quality, low-VOC (volatile organic compound) paints that are less harmful to the environment and human health.
These environmentally friendly paints also contribute to better indoor air quality, making your space more comfortable and safer for occupants.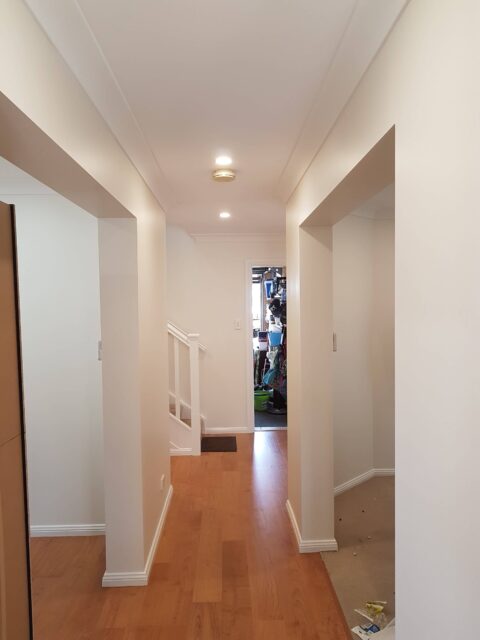 Workplace Safety Measures
Our team follows strict workplace safety guidelines to ensure a safe and hazard-free work environment.
We use appropriate personal protective equipment (PPE) and adhere to safe work practices to prevent accidents and protect the well-being of our clients and team members.
Avoiding Health Hazards
We take precautions to minimize potential health hazards during the painting process.
This includes proper ventilation to reduce paint fumes, dust containment during surface preparation, and thorough cleanup to eliminate any remaining debris.
Frequently Asked Questions
As a leading painting company, we understand that our clients may have questions about our services and processes.
We have compiled a list of frequently asked questions to help address your concerns and provide additional information about our company.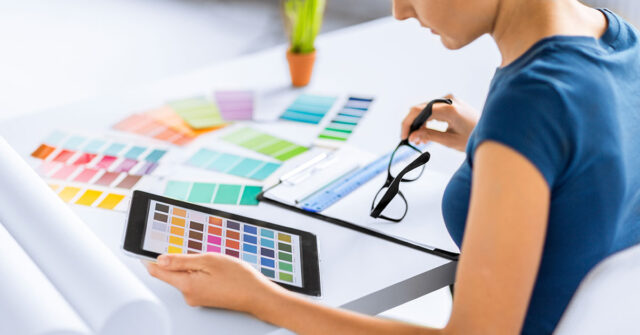 Painting Timeframes
Our painting timeframes vary depending on the size and complexity of the project. We work diligently to complete your project as efficiently as possible while maintaining our high-quality standards.
Paint Selection and Durability
Our team works with you to select the most appropriate paint type and finish for your space. We use high-quality, durable paints to ensure a long-lasting result that stands up to daily wear and tear.
Payment and Warranty Terms
We offer competitive pricing and clear payment terms for our clients. Additionally, we stand behind our work with a comprehensive warranty, ensuring your peace of mind and satisfaction with our services.
Preparation and Aftercare
Proper preparation and aftercare are essential for a successful painting project.
Our team takes care of all necessary prep work and provides guidance on maintaining your newly painted surfaces to keep them looking their best for years to come.
Contact Us
If you're ready to transform your interior spaces with professional painting services, don't hesitate to get in touch with our team at Advanced Painting.
We're here to answer your questions and provide you with a personalized, obligation-free quote.
Contact us today to discuss your project requirements and discover how our expertise and commitment to quality can make your vision a reality.