A house painting project isn't just for revamping the look of your home. It is also expected that a fresh coat of paint can provide protection that will prevent surface damage.
This holds particularly true in exterior house paint where the finish must withstand UV radiation, sun and rain.
More than improving the visual appearance of your home's exterior, paintwork also serves as a protective barrier against harsh natural elements. This also includes local Australian wildlife.
Paint can help keep your roof in pristine condition by preventing mould and fungus growth. Paint can also help you temporarily cover up damage on siding and it can increase a siding's lifespan.
We all know how harsh Australia's climate can be. A proper coating on your roof and walls is essential to provide protection.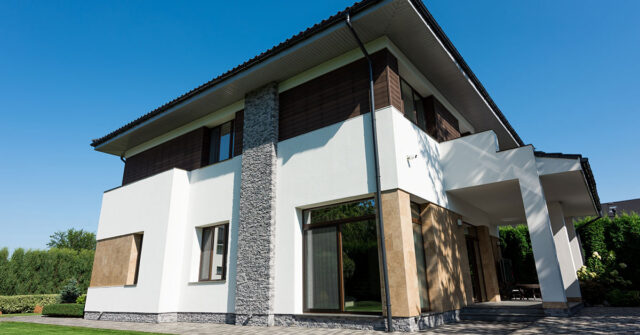 Exterior House Paint Colours
When painting the outside of your house, you may have a hard time deciding on which colours to choose. Keep these tips in mind:
Step back and look at your house from a distance. What are the surrounding colours of the neighbourhood and landscape?
Consider the colours inside your home. Ensure they complement or blend well with your home's exterior colours.
Ask a professional painter or designer for simple or creative ideas.
The colours are very important as you will need to look at this for years to come. But the type of paint is equally if not more important.
When you decide to shell out some cash to get your exteriors repainted, make sure you pick a professional painter who knows the right type of paint to use for your specific exterior surfaces.
There are different types of exterior house paint and it is essential that one picks a can manufactured by a reputable and trusted brand. Look for paint cans carry with an "exterior" label.
But this is not the only factor you should consider. Different types of exterior paint are made from different compositions and are meant to be applied on specific materials or surfaces.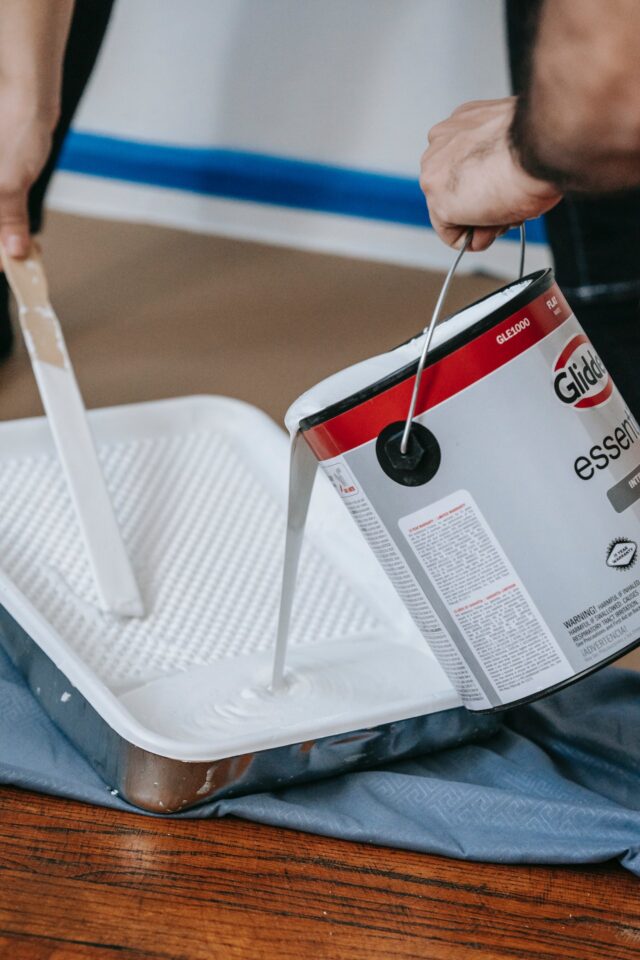 Acrylic or Enamel? Which Exterior Paint to Choose?
When painting any surface there are water-based and oil-based paints to choose from. Acrylic is the popular water-based paint type and alkyd enamel is the accepted oil-based mixture.
Both interior and exterior paints come in both water-based and oil-based varieties for different applications.
At Advanced Painting, we see to it that we use the right kind of exterior paint to coat your roof, walls, bricks, cement render and masonry.
While the good old-fashioned oil-based enamel is the more popular choice for exterior painting because of oil's dirt resistance, hardness and smoothness.
Keep in mind, the best type of exterior house paint is the one that can provide the best protection and colour retention.
In most cases, we prefer to use Wattle Solargard or Dulux Weather Shield to handle the tough Australian conditions Sydney homes face.
Premium Exterior Paint Applied by Professional Painters
At Advanced Painting, we carefully inspect your project site to identify the best painting solution we can offer. For clients who prefer paint that's gentler on the environment, you may consider water-based acrylics.
When choosing exterior paint, we also consider the pigment our clients want and its availability in the type of paint we think is best for the project.
Advanced Painting uses premium paint products with weather-shield features and with strong adhesion to a wide range of materials.
We make sure that the coatings we apply can deliver a tough and flexible finish that can withstand all Australian weather conditions.
With our professional painter's meticulous craftsmanship and the quality of the paint products we use, expect an exterior paint finish that won't blister, peel or flake.
To suit your style requirements, we can help you identify which areas will look better with a low sheen, semi-gloss, and matt exterior paint finish.
When it comes to keeping your home looking great for longer, simply rely on Advanced Painting's interior and exterior painting solutions.