Painters Pymble
Professional Painters
20+ Years Experience
5 Year Warranty
Advanced Painting is Sydney's leading interior & exterior painters.
Get Free Quote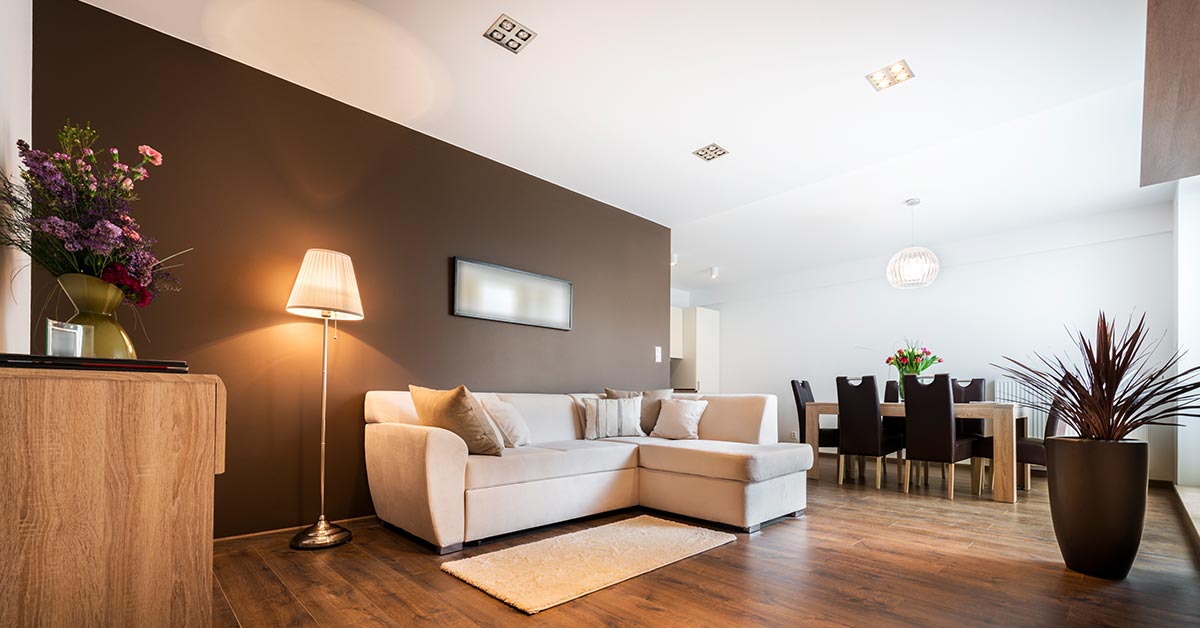 Pymble Painting Professionals
Advanced Painting is your premier choice for residential and commercial painting services in Pymble and the surrounding areas.
We pride ourselves on our commitment to providing exceptional quality, attention to detail, and unparalleled customer service to our valued clients.
Our expert painters are skilled in a wide range of painting and decorating services, with a focus on enhancing the beauty of Pymble's diverse architectural styles and meeting the unique needs of its residents.
Quality House Painting Services in Pymble
Our experienced house painters have the skills and knowledge required to deliver outstanding results for your Pymble home.
From new builds to established residences, we understand the intricacies of various architectural styles and the unique environmental factors that affect the quality of your paintwork.
Experienced House Painters
Our team of professional painters has a wealth of experience in providing high-quality painting services for homes in Pymble.
We pride ourselves on our meticulous attention to detail and commitment to excellence, ensuring that your home is transformed into a beautiful and inviting space.
Expertise in Pymble's Architectural Styles
Pymble is known for its diverse range of architectural styles, from heritage homes to modern builds.
Our painters have an in-depth understanding of these styles, allowing them to provide tailored painting solutions that enhance the beauty and character of your property.
Pymble's Unique Environmental Considerations
Given Pymble's location and climate, we understand the importance of using high-quality, durable paint products that can withstand the test of time.
Our painters take into account the local environmental factors when selecting the most suitable paints and materials for your project.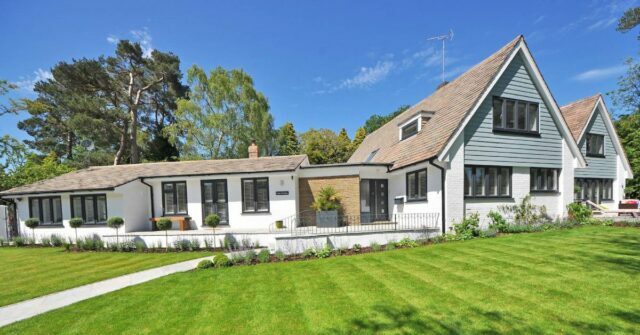 Painting and Decorating Services for Pymble Homes
Our comprehensive painting and decorating services are designed to meet the unique needs of Pymble homeowners.
We work closely with our clients to create bespoke solutions that reflect their personal style and enhance the overall aesthetic of their homes.
Personalized Design Consultations
We offer personalized design consultations to help you select the perfect colour palette and finishes for your Pymble home.
Our experienced team will work with you to ensure that the final result reflects your unique style and complements your property's architecture.
Superior Craftsmanship and Attention to Detail
Advanced Painting is committed to providing superior craftsmanship and attention to detail in every project we undertake.
From careful preparation to the application of the final coat, our team takes pride in delivering exceptional results that exceed your expectations.
High-Quality Paints and Materials
We use only the highest quality paints and materials to ensure a long-lasting, beautiful finish for your Pymble home.
Our products are sourced from reputable suppliers and are specifically selected to meet the unique needs of the local environment.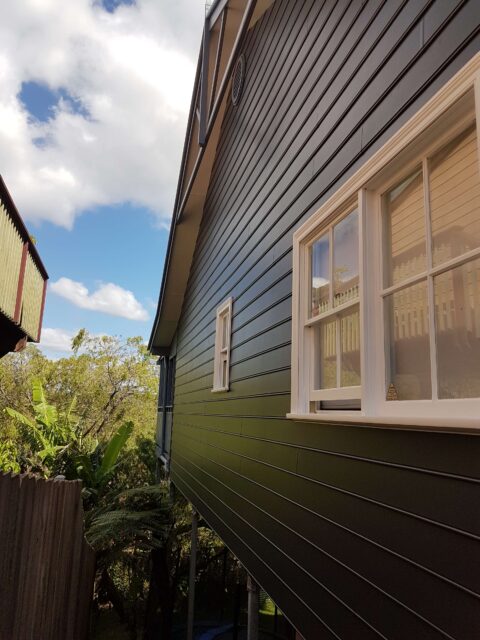 Interior Painting Services for Pymble Residents
Our interior painting services are designed to transform your living spaces, creating a warm and inviting environment for you and your family to enjoy.
We offer expert colour matching and selection, as well as a range of specialty finishes to suit your individual style.
Transforming Living Spaces
Our skilled painters have the expertise to transform your interior spaces, ensuring that every room in your Pymble home is a reflection of your unique taste and style.
From feature walls to complete colour makeovers, we work closely with you to create the perfect look for your home.
Specialty Finishes for Unique Interiors
In addition to our standard painting services, we also offer a range of specialty finishes that can add a touch of sophistication and flair to your Pymble home's interior.
Whether you're looking for a faux finish, decorative plaster, or a custom mural, our team has the skills and creativity to bring your vision to life.
Expert Colour Matching and Selection
Choosing the perfect colour palette for your home can be a daunting task.
Our expert team can help you navigate the world of colour, offering professional advice and guidance to ensure that your interior spaces are beautifully coordinated and harmonious.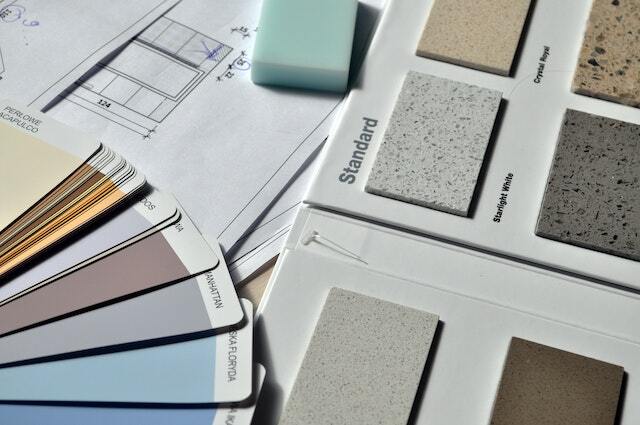 Exterior Painting Services for Pymble Properties
A well-maintained exterior not only enhances your home's curb appeal but also provides essential protection against the elements.
Our exterior painting services are designed to keep your Pymble property looking its best while ensuring that it remains well-protected against the local climate.
Durable and Weather-Resistant Paints
We understand the importance of using high-quality, weather-resistant paints that can withstand the unique environmental conditions of Pymble.
Our exterior painting solutions are specifically formulated to provide long-lasting protection and maintain their vibrant appearance for years to come.
Enhancing Curb Appeal
Our exterior painting services are designed to enhance your Pymble home's curb appeal, creating a welcoming and attractive facade that reflects your personal style.
We work closely with you to select the perfect colours and finishes, ensuring a result that will make a lasting impression.
Protection Against Pymble's Climate
In addition to enhancing your home's aesthetics, our exterior painting services also provide essential protection against Pymble's climate.
We use high-quality paints and materials that are designed to resist fading, peeling, and damage from the elements, ensuring that your home remains well-protected and looks its best.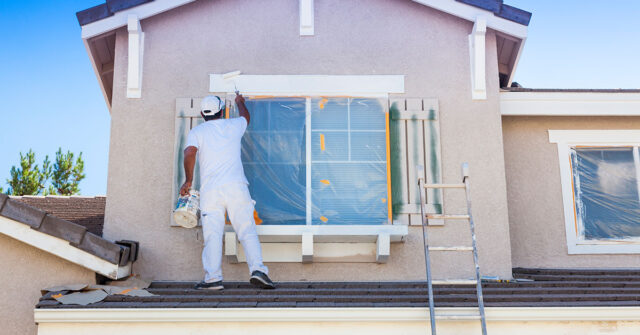 Pymble's Heritage Homes and Historical Architecture
With its rich architectural heritage, Pymble is home to many historic properties that require special care and attention when it comes to painting and restoration.
At Advanced Painting, we understand the importance of preserving these unique architectural gems and have the expertise required to deliver exceptional results.
Preserving Pymble's Architectural Legacy
Our team of skilled painters is experienced in working with heritage properties, ensuring that their unique features are carefully preserved and restored.
We take pride in helping to maintain Pymble's architectural legacy, using traditional techniques and materials that respect the history and character of these special homes.
Complying with Heritage Conservation Guidelines
We understand the importance of adhering to heritage conservation guidelines when working with historic properties in Pymble.
Our team is well-versed in these requirements and will work closely with you to ensure that your project is completed in accordance with local regulations.
Restoration and Repainting of Period Features
Our skilled painters have the expertise required to restore and repaint period features, such as ornate cornices, decorative mouldings, and intricate fretwork.
We use traditional methods and materials to ensure that these unique elements are preserved and enhanced for future generations to enjoy.
Understanding Pymble's Demographics and Lifestyle
Pymble is a diverse and vibrant community, known for its affluent and sophisticated residents, family-friendly neighbourhoods, and proximity to beautiful nature reserves and green spaces.
Our painting services are designed to cater to the unique needs and preferences of Pymble's discerning residents.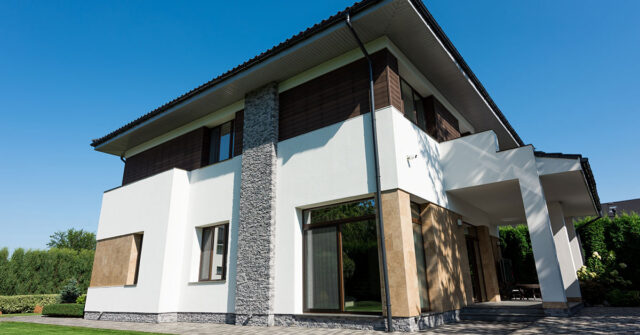 Affluent and Sophisticated Residents
Our painting and decorating services are tailored to meet the high expectations of Pymble's affluent and sophisticated residents.
We understand the importance of delivering exceptional quality and attention to detail, ensuring that your home reflects your personal style and the refined aesthetic of the local community.
Family-Friendly Neighbourhoods
Pymble is known for its family-friendly neighbourhoods, with a strong focus on creating welcoming and nurturing environments.
Our painting services are designed to enhance the livability and appeal of your home, creating beautiful spaces that your family will love and cherish.
Proximity to Natural Reserves and Green Spaces
With its close proximity to stunning nature reserves and green spaces, Pymble offers a unique lifestyle that combines urban convenience with a connection to nature.
Our environmentally-conscious painting practices ensure that your home remains in harmony with the local landscape, using sustainable products and techniques that minimize our impact on the environment.
Why Choose Advanced Painting for Your Pymble Project
At Advanced Painting, we are dedicated to providing our clients with the highest level of service and craftsmanship. Here are just a few reasons why you should choose us for your Pymble painting project:
Local Expertise and Experience
Our team of professional painters has extensive experience working with Pymble's unique architectural styles and environmental conditions.
We understand the local market and are committed to delivering painting solutions that meet the specific needs and preferences of our clients.
Professional, Friendly, and Reliable Service
We pride ourselves on our professional, friendly, and reliable service.
From the initial consultation to the final walk-through, our team of painting contractors are dedicated to ensuring that your painting project runs smoothly and is completed to the highest standard.
Competitive Pricing and Free Quotes
We offer competitive pricing and free, no-obligation quotes for all our painting services in Pymble.
Our transparent pricing ensures that there are no hidden surprises, allowing you to plan your project with confidence.
100% Customer Satisfaction Guarantee
At Advanced Painting, we stand behind the quality of our work and offer a 100% customer satisfaction guarantee.
If you're not completely satisfied with the results of your painting project, we'll work with you to make it right.