Painters St. Ives
Professional Painters
20+ Years Experience
5 Year Warranty
Advanced Painting is Sydney's leading interior & exterior painters.
Get Free Quote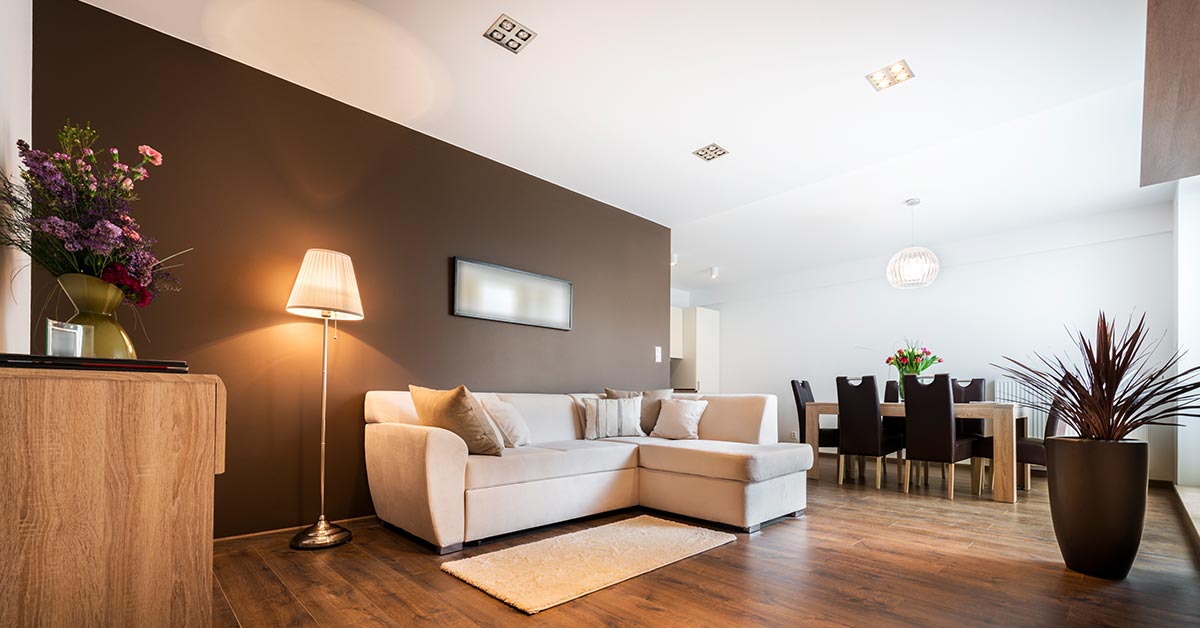 St. Ives Painting Professionals
Advanced Painting is your one-stop solution for all your painting needs in St. Ives, Sydney.
With years of experience and a team of dedicated professionals, we take pride in delivering exceptional service and results for our clients.
Learn about our main services, the architectural styles in St. Ives, and the reasons why we are the top choice for all your painting requirements.
Our Expertise in House Painting
Advanced Painting specializes in offering superior house painting services in St. Ives, ensuring your home looks its best and stands out in the neighbourhood.
Our team of professionals is well-versed in handling different aspects of house painting, catering to your specific needs.
Interior Painting Services in St. Ives
We understand that the interior of your home is where you spend most of your time, and it should be a space that reflects your personality and taste.
Our skilled painters use high-quality materials and techniques to transform your home's interiors, ensuring a flawless and long-lasting finish.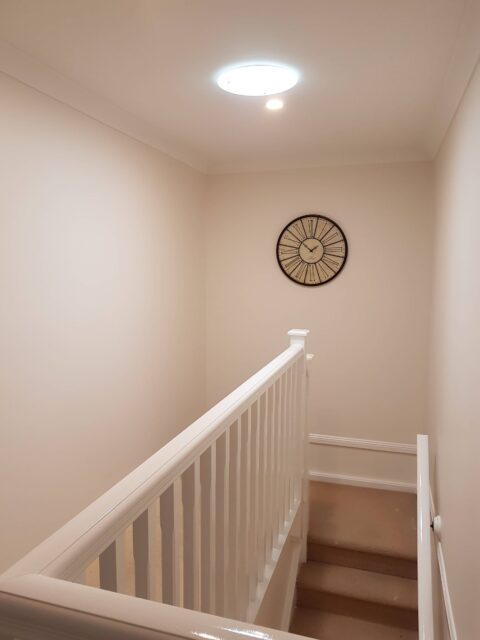 Exterior Painting Services in St. Ives
Our exterior painting services in St. Ives are designed to protect your home from the harsh Australian weather and enhance its curb appeal.
With our expertise and attention to detail, we guarantee that your home's exterior will be a stunning sight to behold.
Local Painters You Can Trust
At Advanced Painting, we take pride in being a local business that serves the St. Ives community.
Our team of painters is committed to providing personalized service, ensuring your satisfaction and peace of mind throughout the entire process.
Painting & Decorating St. Ives Homes
We recognize that every home is unique, and our painting and decorating services are tailored to meet the specific needs of St. Ives residents.
From heritage home restoration to modern home painting solutions, we cover it all.
Heritage Home Restoration
St. Ives is home to several heritage properties with distinct architectural features.
Our skilled team is experienced in restoring and preserving the beauty of these homes while maintaining their historical integrity.
We use appropriate techniques and materials to ensure a seamless blend of old and new.
Modern Home Painting Solutions
For contemporary homes in St. Ives, our painting solutions are designed to create a fresh and inviting atmosphere.
We stay up-to-date with the latest trends in home design and work closely with you to achieve the desired look for your modern home.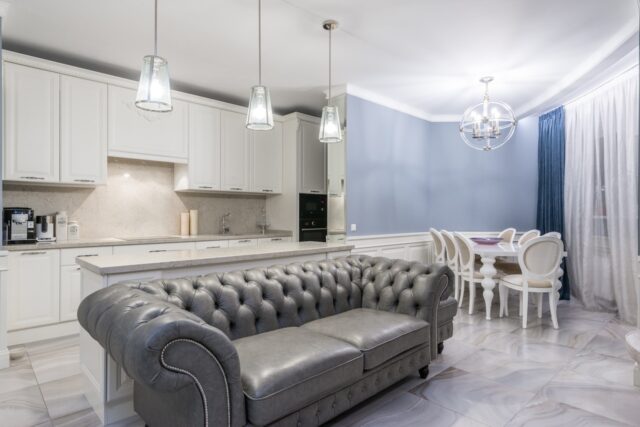 Customized Color Consultation
Choosing the right colour palette can be overwhelming.
Our team of experts provides personalized colour consultation services, helping you make informed decisions that reflect your style and enhance your home's aesthetics.
Architectural Styles in St. Ives
St. Ives boasts a mix of architectural styles, from classic Federation homes to modern minimalist designs.
In this section, we will explore the prevalent architectural styles in the area and how our services cater to these styles.
Colonial & Federation Era Homes
These homes are characterized by their intricate details and traditional craftsmanship.
Advanced Painting has extensive experience in working with these architectural styles, ensuring the preservation of their unique features while providing a fresh and updated appearance.
Contemporary & Minimalist Design
St. Ives is also home to many contemporary and minimalist homes that showcase clean lines, open spaces, and functional design.
Our team is well-equipped to handle these modern styles, using high-quality paint and techniques to accentuate their sleek and sophisticated aesthetic.
Local St. Ives Building Trends
We stay current with the latest building trends in St. Ives, ensuring that our painting solutions align with the evolving preferences of the community.
Whether it's incorporating eco-friendly materials or adapting to new design trends, we are committed to delivering exceptional results that meet your expectations.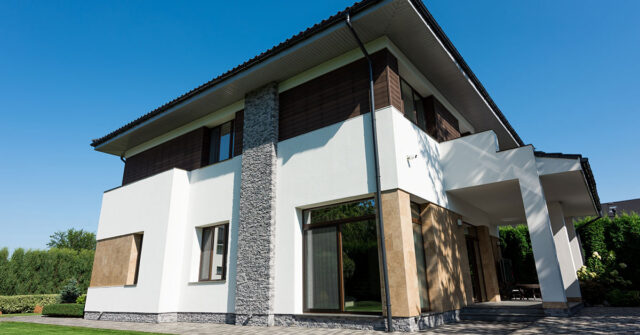 Demographics & Home Improvement in St. Ives
Understanding the demographics and home improvement trends in St. Ives is crucial in providing tailored painting services that cater to the unique needs of the area.
In this section, we will discuss the impact of demographics and home improvement trends on our services.
Affluent Neighborhoods & High-Quality Services
St. Ives is known for its affluent neighbourhoods, and residents expect top-notch services to maintain and enhance their properties.
Advanced Painting is dedicated to delivering premium painting services that not only meet but exceed the expectations of our discerning clientele.
Increasing Property Value with Professional Painting
A well-maintained and freshly painted home can significantly increase its property value.
Our professional painting services in St. Ives ensure that your home stands out and attracts potential buyers, boosting its market appeal and value.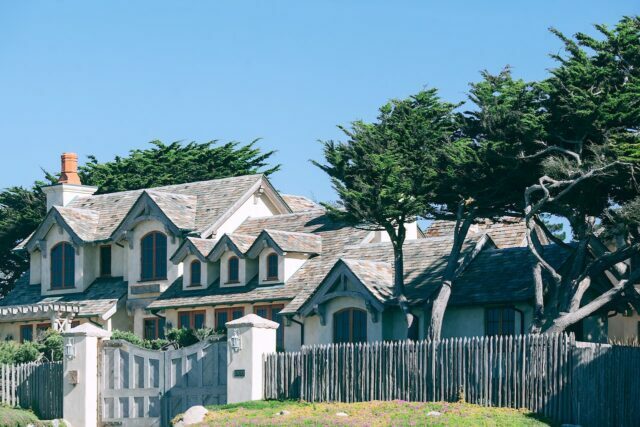 Environmental Considerations for St. Ives Homes
We recognize the importance of protecting the environment and use eco-friendly materials and processes in our painting services.
This commitment to sustainability not only helps preserve the natural beauty of St. Ives but also contributes to a healthier living environment for you and your family.
Commercial & Strata Painting in St. Ives
While our primary focus is on house painting, we also offer commercial and strata painting services in St. Ives.
These services are designed to meet the unique needs of businesses and multi-residential buildings in the area.
Commercial Painting Solutions
Our commercial painting services cover a range of projects, from offices and retail spaces to restaurants and hotels.
We understand the importance of minimal disruption to your business and work efficiently to deliver outstanding results that enhance your commercial property's appeal.
Strata Painting for Apartment Buildings
Advanced Painting provides exceptional strata painting services for apartment buildings and multi-residential complexes in St. Ives.
Our team is skilled in working with property managers and owners' corporations to deliver high-quality, long-lasting results that enhance the appearance and value of the property.
Why Choose Advanced Painting for Your Business
Our reputation for excellence, professionalism, and outstanding customer service make Advanced Painting the top choice for commercial and strata painting projects in St. Ives.
We are committed to delivering the best possible results to ensure your satisfaction and the success of your business.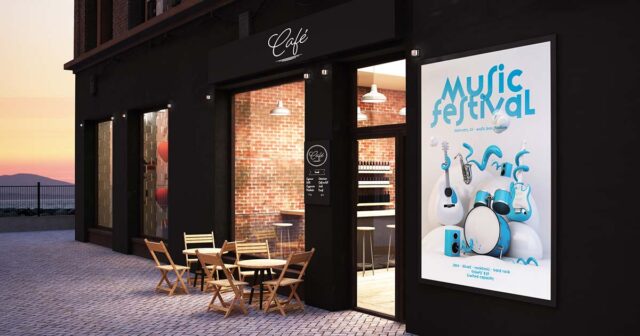 Why Advanced Painting is the Top Choice in St. Ives
Advanced Painting has become the go-to painting company in St. Ives for several reasons.
Our commitment to quality, affordability, and exceptional customer service sets us apart from the competition.
Experience & Professionalism
With years of experience in the painting industry, our team of professionals has honed their skills and knowledge to provide top-notch service.
Our painters are trained in the latest techniques, ensuring a flawless finish for every project, no matter the size or complexity.
Exceptional Customer Service
At Advanced Painting, we believe in putting our customers first. From the initial consultation to the completion of the project, our team is committed to providing an outstanding customer experience.
We listen to your needs, offer tailored solutions, and work diligently to exceed your expectations.
Quality & Affordability
We understand that painting projects can be a significant investment, which is why we strive to offer competitive pricing without compromising on quality.
Our use of high-quality materials and efficient processes ensure that you receive the best value for your money.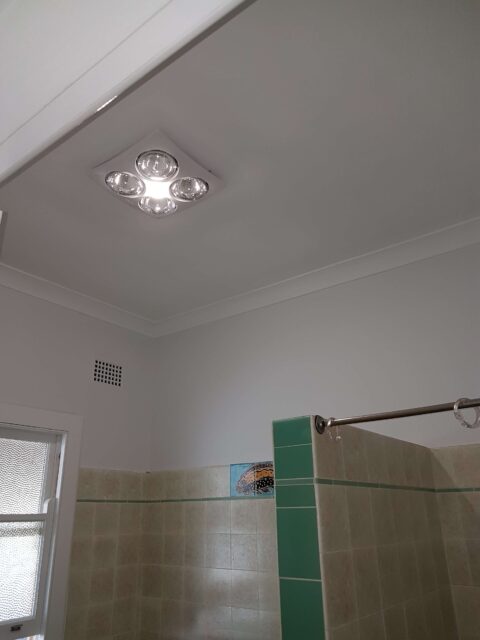 Contact Us for a Free Quote Today
If you are looking for reliable and professional painters in St. Ives, look no further than Advanced Painting. Our team is ready to transform your home or business with our exceptional painting services.
Get in Touch with Our St. Ives Painting Experts
Contact us today to discuss your painting needs and receive a free, no-obligation quote. Our friendly and knowledgeable team is here to answer any questions and guide you through the process.
Start Your Home Improvement Journey
Don't wait any longer to enhance the beauty and value of your property. Trust Advanced Painting to deliver outstanding results that will leave a lasting impression.
Get started on your home improvement journey today and experience the difference when working with the best painters in St. Ives.