It is important to prepare all surfaces before painting. This preparation ensures the final result is the best it can be.
Firstly you want to ensure the surface is ready to paint. This requires repairing any dents or damage to the walls or joints.
For new walls there should not be any damage but older walls being repainted may need some patchwork first.
Next, you need to start painting. But before applying the final paint you must first apply a primer. This ensures the final paint adheres well.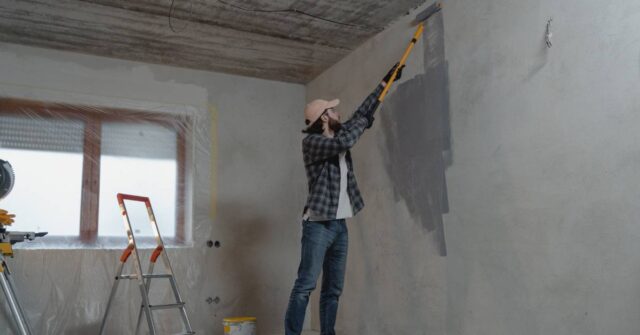 Interiors Drywall Primer
Most interior building walls are made from drywall, also known as Gyprock. This surface will soak up normal paint unless there is a primer layer applied first.
Furthermore, the plaster where the sections of drywall are joined together will have a different texture to the rest of the wall surface. So primer is essential.
Once the primer is applied and left to dry the walls can be painted the final colour.
These days most final paint is matt or eggshell finish because this gives pleasing results in most lighting conditions.
Gloss paint is sometimes still used, but this tends to show any imperfection in the surface, meaning that the preparation, the primer and any repairs must be impeccable.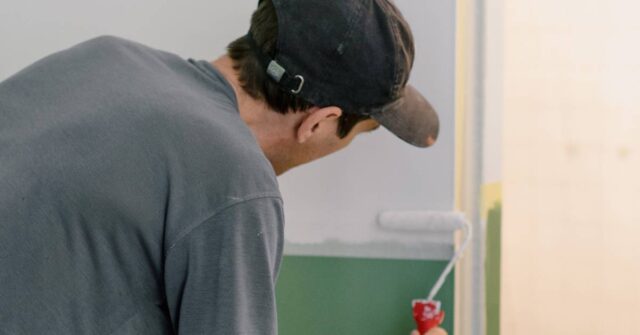 Repainting Walls
Walls do not need any primer if they are being repainted as the original primer and paint will provide a suitable surface.
However, the walls will need to be very thoroughly cleaned as even a small amount of grease or oil will compromise the final paint results.
Before repainting walls, it is best to perform a general clean with sugar soap.
This removes almost all types of general grease, including the smudges from hands and fingerprints that inevitably occur on all interior walls.
Where interior surfaces have been exposed to heavy grease or other pollutants such as near stoves, cooktops and fireplaces, the walls may need more extreme cleaning methods.
Citrus cleaners such as De-Solv-It, turpentine or acetone will remove stubborn grease problems.
However, always read the label and be mindful of what surface you are using the cleaner on to prevent damage.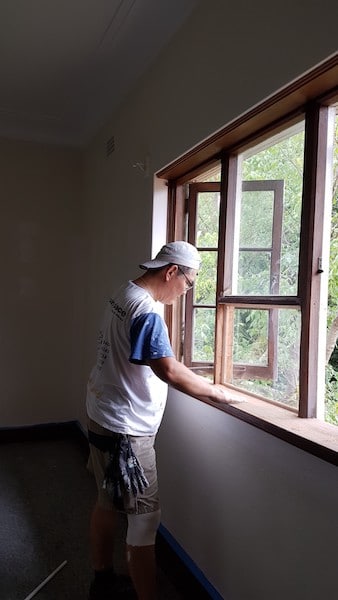 Protecting Skirting boards and Windowsills
Some skirting boards and windowsills are left unpainted as the timber is often given an appropriate stain.
Some other skirting boards and room trim have been painted a colour that complements the general colour of the walls.
The skirting boards are almost never given the same colour as the walls. So it is important to protect these walls from accidental paint.
Masking tape is excellent for protecting window sills, skirting boards and door frames from paint splashes. The rest of the floor can be protected with drop sheets.
Looking For Professional House Painters Sydney
Proper preparation ensures the best quality painting, which brings your home to its potential. Advanced Painting is the expert interior painter in Sydney. Get in contact with us for a free quote.