Throughout the warmer months of spring and summer, many of us will be spending time outdoors in our backyards.
If we are lucky enough to have a backyard BBQ area, gazebo, patio or even a swimming pool we may be spending time there too.
These areas will require some upkeep, best done before summer begins, so they are ready to use when you need them.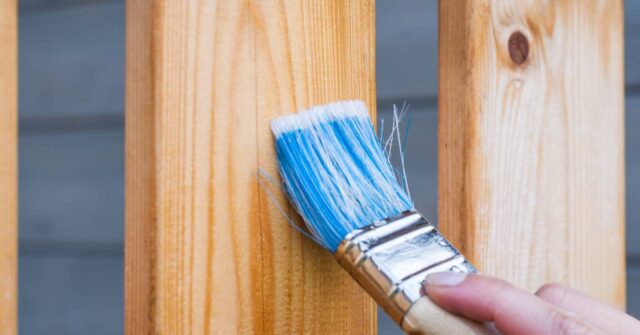 Painting or Staining & Varnishing
An outdoor wooden structure like gazebos, patios, railings and the decking around your verandah or swimming pool will require staining or painting.
Due to the harsh sun or chemicals from the pool, you will need to reapply this every few years. Any of these structures make for a good DIY project.
Garden furniture and outdoor structures are constantly exposed to the outdoor weather. Over the space of a few years, the rain and hot sun will damage the timber of these structures.
At the very least it will cause fading and flaking paint. Repainting the timber every few years will help prolong the life of these outdoor structures.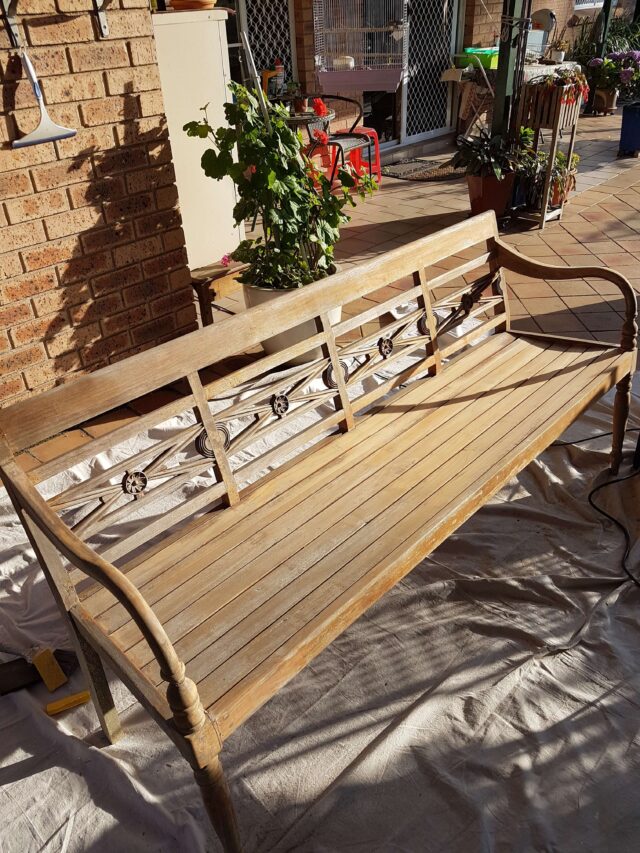 Initial Preparation Work
Inspect the timber furniture, decking, or other wooden structure for protruding nails or screws. Fix these first.
Decide if you want to paint or stain the timber.
Look for any holes, cracks, or rotten timber. Remove the rotten sections and fill them with wood filler, builders bog or replace the timber section.
Consider how this filled section will look especially if you are intending to stain. Sand back any rough surfaces on the wood.
Painting The Timber
The painting will keep the wood texture but not the wood's grain pattern especially if it's done by a professional painting company.
With the right colour to match the surrounding environment a painted structure can look very effective. White and pastel colours are good options.
Solid paint provides good protection from Sunshine, especially Ultraviolet light. This helps the wood last longer. Some paints also help protect against mildew.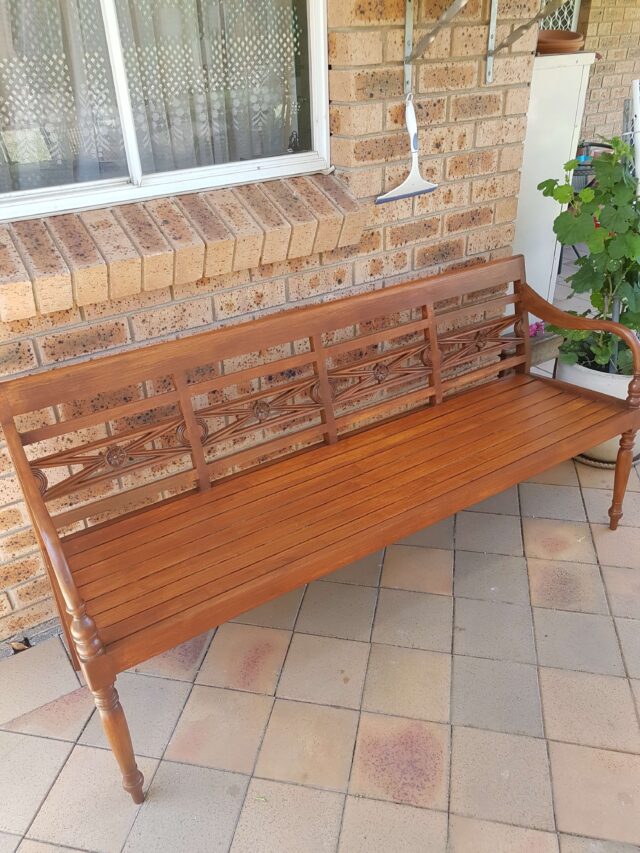 Staining & Varnishing Structures
Outdoor timber structures like pool decking and gazebos look great when they are stained. Stains allow the wood texture and grain to show through. This retains the natural appeal of the timber.
The stain colour will always be a variation of brown or natural wood colours but this tends to be a good option for outdoor timber.
It is possible to reapply a new stain over an older stain. But you cannot stain painted wood without first sanding off the older paint.
Water-based stains are the best option. These modern stains give off very little chemical residue and make for easy clean-up with plain water and soap.
After the staining has dried it is then best to apply a varnish to protect the stain and make it last longer.
Need A Professional Touch?
DIY projects are a healthy hobby. But it takes considerable time to paint a whole house. Call the professionals for the best painting results, and enjoy the improved look of your home.