Many of us have the odd chair, bookshelf or bed frame that could be useful if it was restored. As a weekend DIY project, this is not a bad idea.
If you find yourself with a metal bed frame that you would like to update, this guide is for you.
Painting Your Metal Bed Frame
Metal requires different painting techniques for interior walls or wooden furniture. The good news is, the materials are not expensive and the process is easy once understood.
Furthermore, if your bed frame is painted outside then there is very little cleanup involved.
Planning and Preparation
Paint in a well-ventilated area.

This area should be free from dust.
Outside on a sunny day is ideal.

Find some old crates, frames, a ladder or bricks.

Use these to prop up the metal frame as you paint it.

Disassemble the frame as much as possible.

Store any nuts and bolts in a small container.

Wash the frame with hot water mixed with detergent, then wipe dry.
Sand the surface lightly with fine sandpaper. Do not use coarse sandpaper.

A rough surface is needed for the paint to correctly bond.
You do not need to remove any old paint. Just slightly roughen the surface.
Sometimes steel wool or Nylex scrubber is sufficient to roughen the surface.
A fine wire brush is good for hard-to-reach places.

Vacuum the frame to remove dust from sanding.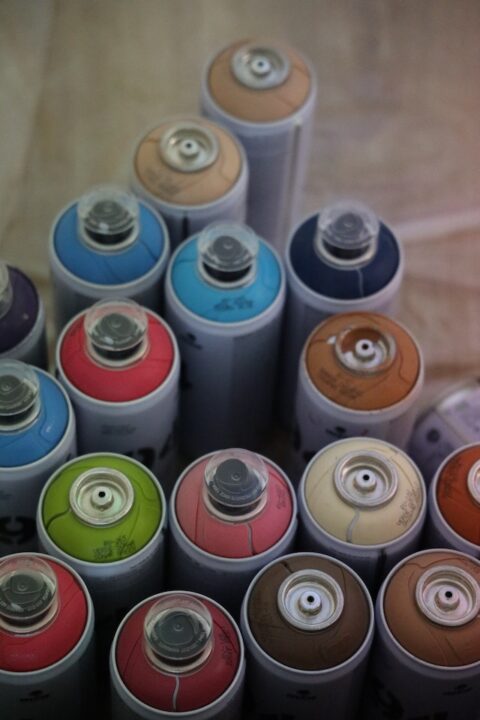 Painting Process
The best way to paint your bed frame is with a spray can. Obtain the colour you desire from your local hardware or paint shop.
Just make sure the paint is suitable for metal surfaces. You will also need a metal primer spray can too.
When painting paints one side at a time, allowing each coat to dry before turning over your bed frame to paint the other side. Here is a guide:
Keep the frame off the ground with crates or other support.
Spray with metal primer.

Shake the can before painting.
When finished painting turns the can upside-down and spray till the nozzle only blows air. This keeps the nozzle clean.

Allow time for the first coat to dry, then turn the frame over and primer paint the other side.
When the primer coat is dry repeat the spray process with the final paint.
Add a second or third coat of paint if required to ensure a thorough coating all over.
Wait a day for the paint to fully dry, and for the fumes to dissipate, then reassemble the bed for use.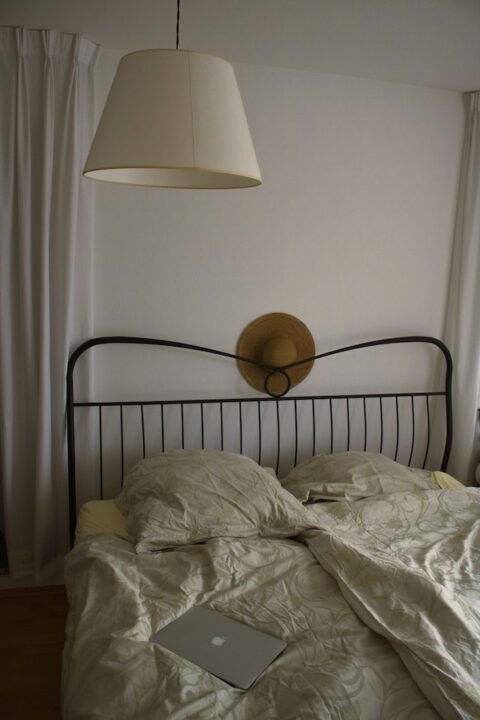 Job Done
DIY projects can be fulfilling. But they do take time. It is better to take your time and reduce mistakes than to rush and get yourself in a mess.
Advanced Painting performs all types of residential paintwork. From interior walls and doors to all exteriors of your property. We also do all furniture painting on all surfaces including wood and metal.
If you want to have your home professionally painted simply ask for a free quote. Then you can spend your free time on family and hobbies.