Painters Epping
Professional Painters
20+ Years Experience
5 Year Warranty
Advanced Painting is Sydney's leading interior & exterior painters.
Get Free Quote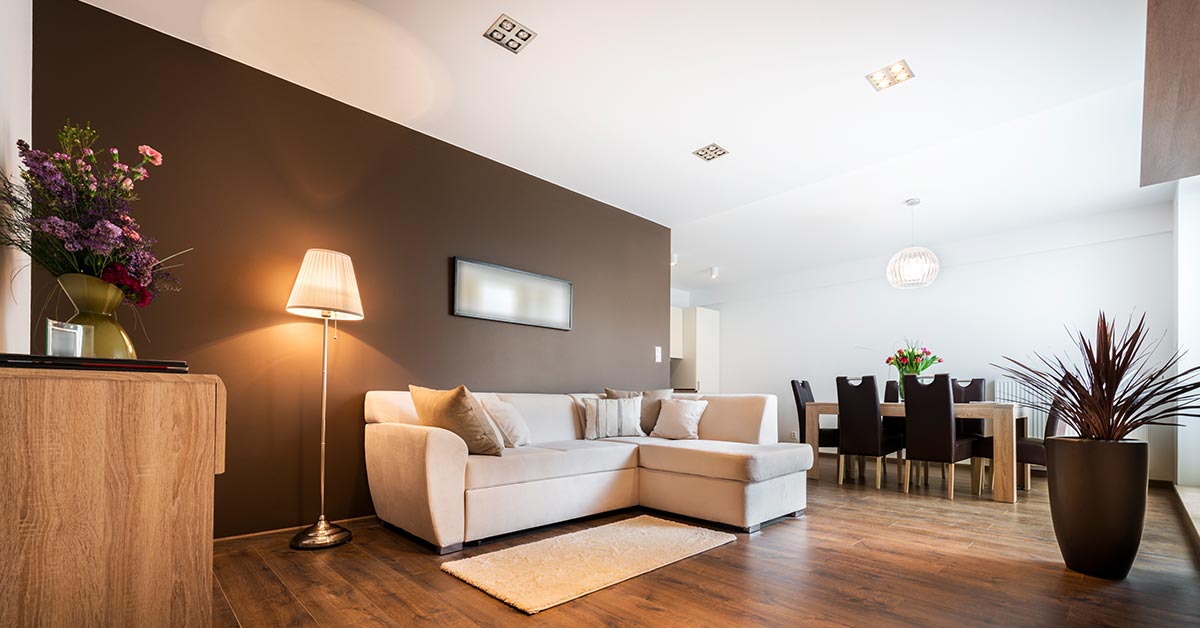 Epping Painting Professionals
Welcome to Advanced Painting, Epping's premier choice for professional painting services.
Whether you're looking to revitalize your home, update your office, or add a decorative touch to your spaces, our team of experts is here to help.
Dive into our range of offerings, our commitment to the Epping community, and discover why so many trust Advanced Painting for their projects.
Why Choose 'Advanced Painting' for Your Epping Home?
Every home in Epping deserves a touch of expertise and care. But why should Advanced Painting be your first choice? The reasons are manifold.
The 'Advanced Painting' Difference
Our team, seasoned with years of experience, brings passion, precision, and a keen eye for detail to every project. It's not just about the paint, but the difference a professional touch can make.
Experience in Sydney's Unique Climate
Epping, like the rest of Sydney, has its unique weather patterns. Our knowledge of these patterns ensures the paint we use and the techniques we adopt will stand the test of time.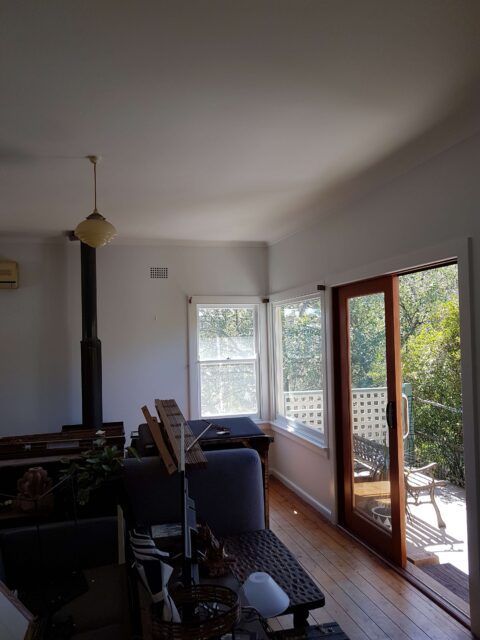 Our Commitment to Epping's Heritage and Modern Homes
From classic federation homes to modern marvels, Epping boasts a diverse array of architecture. We respect the heritage while embracing the new, ensuring every home gets the treatment it deserves.
Our Premier Residential Painting Services in Epping
Every Epping residence is unique, and so are our services tailored to meet these individual needs.
House Painting: Revitalize Your Epping Residence
Bring life back to your home with a fresh coat of paint. Our team will work with you to select the right colors, ensuring the finished product resonates with your desired aesthetic.
Interior Painting: A Fresh Look Inside
From living rooms to bedrooms, we ensure every inch inside your home radiates vibrancy and warmth. Using only premium paints, we guarantee a finish that's both dazzling and durable.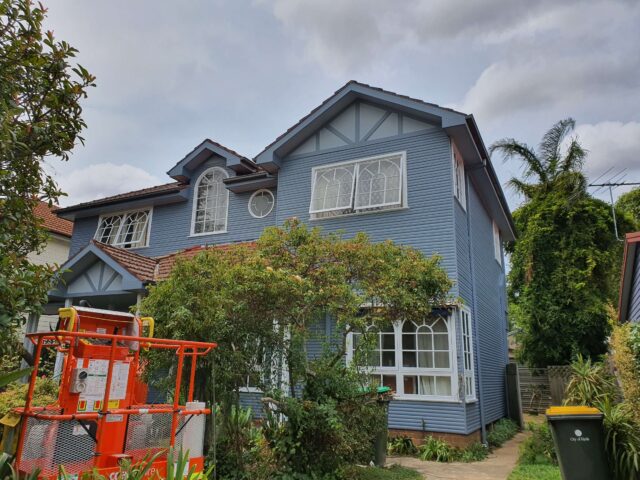 Exterior Painting: Boost Your Curb Appeal
First impressions matter. Whether it's a crisp white, a bold colour, or a soothing hue, our exterior painting services will make your home the envy of the neighbourhood.
Decorative Touches: Personalize Your Space
Add a touch of elegance, a hint of charm, or a dash of character with our decorative painting services. From patterns to textures, we bring your vision to life.
Commercial and Strata Painting in Epping
Our expertise isn't just limited to homes. Businesses and strata properties in Epping can also benefit from the Advanced Painting touch.
Professional Finish for Your Business Space
An inviting office or commercial space can make all the difference in client perception. Our team ensures your workspace reflects the professionalism you aim to convey.
Maintain and Enhance Strata Properties
Strata properties require a delicate touch, keeping both aesthetics and regulations in mind. Our trained team ensures a hassle-free transformation, elevating the look while staying within guidelines.
Epping's Landmarks and Our Impact
We're not just painters; we're part of the Epping community. Our work can be seen across various local landmarks, showcasing our commitment to this beautiful suburb.
Enhancing Epping's Residential Streetscapes
Drive around Epping, and you'll see homes proudly showcasing our handiwork. Each project stands as a testament to our dedication and craftsmanship.
Our Contribution to Local Epping Landmarks
From local businesses to iconic buildings, our paint has graced many an Epping landmark. We take immense pride in playing a part in the visual story of our community.
Understanding the Epping Climate: Why It Matters for Your Paint
Epping's weather can be a challenge, but with knowledge comes power – the power to choose the right paint for lasting beauty.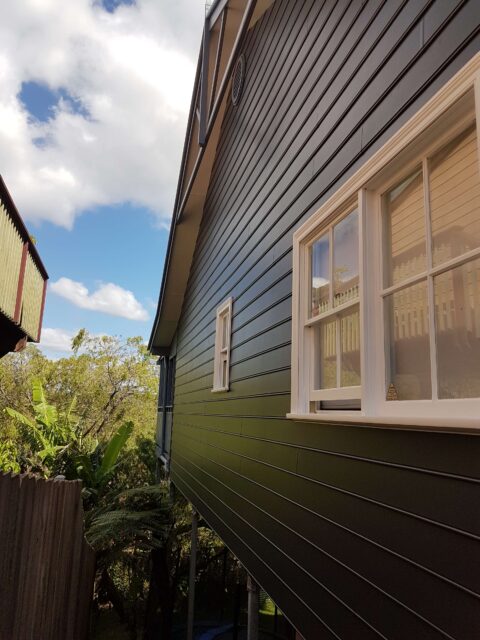 Choosing the Right Paint for Epping Weather
Not all paints are created equal. With our experience, we choose paints that resist the rigours of the Epping climate, ensuring longevity and brilliance.
Protection Against the Elements
From the scorching sun to the occasional downpour, we ensure your paint stands strong. Our preparatory and sealing techniques offer an added layer of protection against nature's elements.
The Advanced Painting Process
Perfection doesn't happen by chance; it's a process. Dive into our method that ensures every project is a masterpiece.
Consultation and Free Quote
It all begins with understanding your vision. Our experts sit down with you, discuss your needs, and provide a transparent quote, ensuring there are no surprises later on.
Expert Preparation for Lasting Results
A great paint job begins with impeccable preparation. From cleaning surfaces to priming them, we ensure the canvas is perfect for the paint to follow.
Precision Painting: The Advanced Way
Armed with brushes, rollers, and a dedication to perfection, our team gets to work. Every stroke is measured and every detail is attended to, ensuring a flawless finish.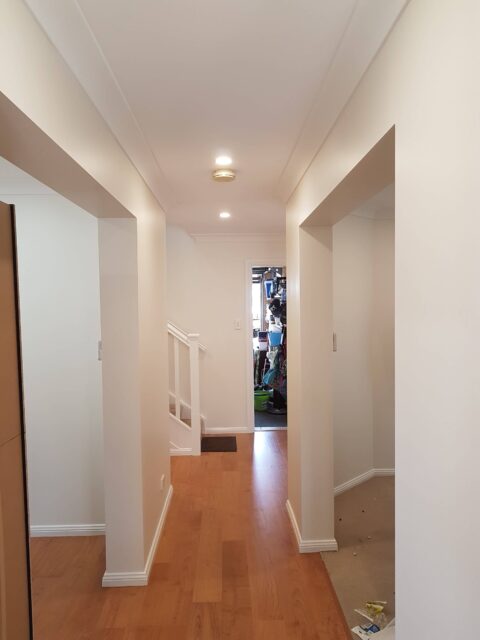 Post-Service Cleanup and Satisfaction Check
We believe our job isn't done until you're completely satisfied. Post the paint job, we clean up, ensuring your space looks pristine. A final walkthrough ensures every corner meets your (and our) high standards.
Ready to Transform Your Epping Property?
Advanced Painting is ready to infuse life into it, be it a cozy home, a bustling office, or a landmark building. Trust in our expertise, our commitment, and our passion for painting.
Speak to Our Epping Painting Specialists Today!
Your dream space is just a call away. Connect with our Epping specialists, and let's embark on a transformative journey together. Here's to a brighter, more vibrant Epping!